PROOF RESEARCH 308 AR PR-10 BARREL 6.5 CREEDMOOR CAMGAS GAS SYSTEM SS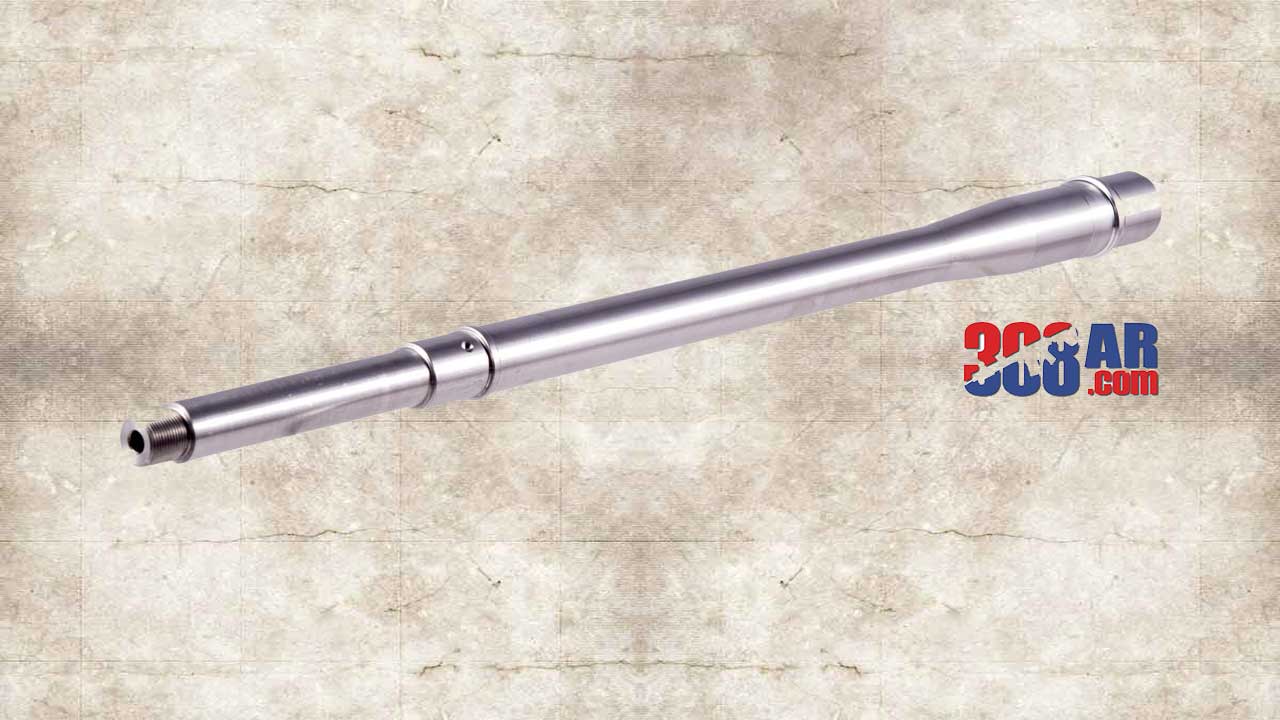 PROOF RESEARCH CAMGAS GAS SYSTEM
Add Proof Research to the list of 308AR barrel and rifle manufacturers to implement a non standard gas length on their 6.5 creedmoor barrels. Some companies refer to this new length as +2 (plus 2 inches). Proof Research designates their new gas length as "CAMGAS". Moving the gas ports 2 inches closer to the muzzle adds a bit of dwell to the pressure curve. Basically it tames the action resulting smoother cycling and function. Check availability.
Proof research recommends the JP high pressure bolt. JP uses the high pressure bolt in their +2 rifles. Obviously a +2 gas tube is also required.
PROOF RESEARCH 308 AR PR-10 BARREL 6.5 CREEDMOOR CAMGAS GAS SYSTEM SS
The PROOF Research AR 308 PR-10 barrel provides owners of AR-10-pattern rifles with a 6.5 Creedmoor-chambered rifle that includes a number of enhanced features over traditional barrel styles. These long range specific barrels provide the ultimate in accuracy and will maintain their performance in the harshest of conditions.
The PROOF Research AR 308 PR-10 barrel  uses the company's innovative CamGas system, which works to reduce the speed of the bolt carrier and improve overall function and reliability of 6.5 Creedmoor semi-auto rifles.
Provide shooters with enhanced accuracy on par with match-grade guns
Better cooling properties provide improved barrel life
POI shift does not occur during extended fire strings
The proprietary gas tube is included, but requires use of a JP enhanced high pressure bolt for best function. (452-000-113)
The PROOF Research AR 308 PR-10 barrel is cut rifled from double stressed relived 416R stainless steel and features a threaded muzzle with a 5/8×24 TPI thread pitch for the addition of muzzle accessories.
PROOF RESEARCH CAMGAS GAS SYSTEM

With the release of its new patent-pending Caliber Matched Gas System (CAMGAS) barrels, PROOF Research has eliminated the issues traditionally associated with building 6.5mm and .260 rifles on 308 AR AR-10 platforms. Until now, AR-variant shooters looking for ballistic advantages from either of these calibers were faced with excessive bore pressures that necessitated makeshift solutions such as clipping buffer springs, adjusting buffer weights, and/or relying on adjustable gas blocks, to keep their rifles functioning properly.
PROOF's R&D team has solved the overpressure issue with gas systems tuned specifically to the cartridge/barrel-length combination. "By moving the gas port, the pressure in the bore is given time to reduce to that comparable of a .308 Winchester with a rifle-length gas system, which is what the 308 AR AR-10 system was designed around," said Greg Hamilton, PROOF's research-and-development weapons specialist who's also a 3-Gun and PRS competitive shooter. "The recoil impulse is noticeably smoother, which helps keep you on target while taking advantage of a more efficient projectile. Case extraction is also easier, with less case-head smearing, so the brass is in much better condition for reloading."
In recent years, 6.5mm Creedmoor and .260 Remington have become increasingly popular in long-range shooting competitions. The .260 in particular represents an outstanding caliber for a military counter-sniper role—out to roughly 1,000 meters—in smaller- to mid-sized weapon systems. It offers exceptional accuracy and superior ballistics over the ubiquitous .308 while dishing out substantially less recoil and enough energy to make it a legitimate contender for military and law enforcement applications.
"I've been using prototype CAMGAS barrels, in both .260 and 6.5 Creedmoor, in competition for almost a year with excellent results," Hamilton explained. "Both rifles ran flawlessly through high-round, fast-cadence stages, firing hundreds of rounds with 100 percent reliability and zero maintenance or cleaning. From recoil to reliability, every aspect of performance was improved compared to the typical un-tuned barrel."
PROOF Research currently offers Caliber Matched Gas System barrels chambered for 6.5mm Creedmoor and .260 Remington in three separate lengths: 20, 22, and 24 inches. Every CAMGAS barrel comes standard with an easy to install custom-length gas tube.
Visit Proof Research