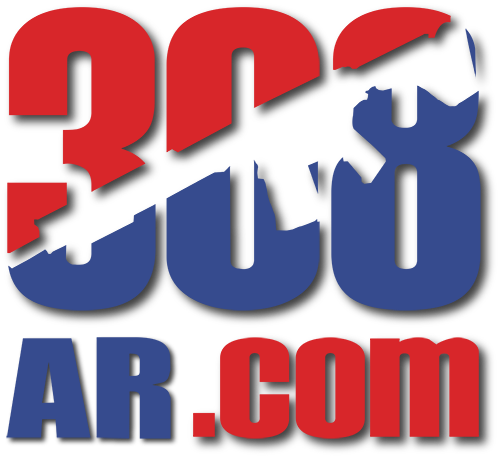 We are dedicated to understanding and promoting AR 308, Armalite AR-10 and 308 AR Semi Automatic Rifles and related upgrades, parts, accessories and the latest news.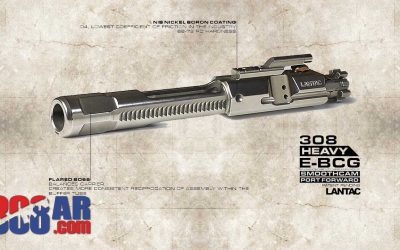 The LANTAC E-BCG Enhanced Bolt Carrier Group is precision machined from 8620 Steel with a shot peened bolt manufactured from Carpenter 158 and Magnetically Particle Inspected. The entire carrier assembly is NiB, Electroless Nickel Boron coated with the patented, advanced UCT EXO process, unlike standard NiB coatings. This offers extreme lubricity with a friction coefficient of .02 and surface hardness of 82-85 Rockwell C.
The carriers patent pending design features unique shrouded and forward facing gas ports that have also been re sized so that gas is vented differently to a standard carrier. This results in a system that runs flatter with a smoother energy pulse. In addition, the system also runs cooler and cleaner and there is also less pressurization of the upper receiver when running a suppressed barrel. The flared boss at the tail of the carrier enhances the BCG's lock position within the upper and makes it more consistent, resulting in an accuracy improvement.
All critical dimensions are hard turned / ground after heat treat and the bore of the carrier and gas key have been hard chrome lined for the best possible wear resistance. All E-BCG's feature the LANTAC CP-R360 patent pending domed cam pin that is machined from 17-4PH Stainless Steel and hardened to H900 condition (45RC approx). The ultra-smooth head reduces wear within the upper receiver. Gas keys are properly staked at four points and only grade 8 fasteners are used in assembly.
read more
AR-10 | 308 AR | DPMS 308 | AR 308 | DPMS GII
Learn to build an AR 308, AR-10, 308 AR Rifles! Learn the differences between the 308 AR, AR-10 AR-15 and AR 308 Rifles! Looking for the best 308 Scope for your AR-10, 308 AR, AR308 ? We can help you chose! Looking to buy an AR 308 AR-10 308 AR? Research here first! AR 10 Upper AR 10 Lower AR 308 Parts Tactical Upgrades, 6.5 Creedmoor AR