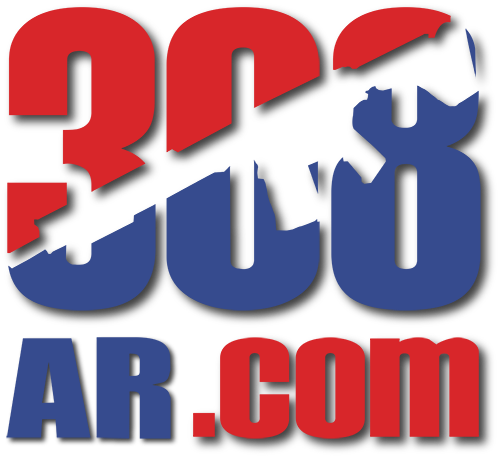 We are dedicated to understanding and promoting AR308, Armalite AR-10 and 308 AR Semi Automatic Rifles and related upgrades, parts, accessories and the latest news.
Lately It seems every weekend I'm greeted with another news article relating to "Ghost Guns" or as we refer to them 80% receivers. I just take another sip of my coffee and shake my head in amazement. I wonder to myself is the other side this naive or ignorant to simply not understand that firearms are simply mechanical devices and with modern manufacturing technologies and process they are easily reproducible. Then my gun owner paranoia hits me and I wonder if maybe there's more to this, a bigger, more sinister agenda. Maybe it's not that billet of aluminum they are trying to keep out of our hands after all but instead all the individual parts that make the whole of a gun.
What if in the next few years the political climate swings far enough in the other direction that the anti-gun crowd gains enough of a political majority to do whatever they want with regards to gun control. What if they find a way to make the critical parts of a gun regulated. Parts like the upper receivers, triggers and barrels. Imagine a scenario where folks in restricted states not able to buy any parts to repair or upgrade their AR-15's and AR-10's. These states in most cases have already restricted magazines. What if for the rest of the country where the guns are still legal the owners are not permitted to buy aftermarket parts? What if all firearm work must be performed by manufacturers or their "licensed" representatives. This would most likely choke most of the gun industry to death. Think about this for a minute.
read more
AR-10 | 308 AR | DPMS 308 | AR 308 | DPMS GII
Learn to build an AR 308, AR-10, 308 AR Rifles! Learn the differences between the 308 AR, AR-10 AR-15 and AR 308 Rifles! Looking for the best 308 Scope for your AR-10, 308 AR, AR308 ? We can help you chose! Looking to buy an AR 308 AR-10 308 AR? Research here first! AR 10 Upper AR 10 Lower AR 308 Parts Tactical Upgrades, 6.5 Creedmoor AR