RIFLE BARRELS SELECTION GUIDE AR-10, 308 AR/AR 308
CHOOSE THE BEST BARREL FOR YOUR RIFLE 
For the purposes of this page we are concerned two types of barrel. Those barrels are for the Armalite AR-10 and DPMS LR 308 pattern rifles.
ARMALITE AR-10 and DPMS 308 TYPE BARRELS SHOULD NOT BE USED INTERCHANGEABLY! 
ARMALITE AR-10 AND DPMS LR 308 BARRELS USE DIFFERENT BARREL EXTENSIONS!
ARMALITE AR-10 AND DPMS LR 308 BOLT CARRIERS USE DIFFERENT BOLTS!
ARMALITE BOLTS WILL NOT WORK IN DPMS LR 308 BARRELS!
DPMS LR 308 BOLTS WILL NOT WORK IN ARMALITE AR-10 BARRELS!
DO NOT USE AN OLD BOLT IN A NEW BARREL 
Bolts and barrel extensions wear as they are used. They become mating pieces that should not be used separate on other hardware. To use an old bolt with a new barrel at worse can be cause injury to the user, damage to a rifle and poor accuracy
DO NOT USE AN OLD BOLT CARRIER GROUP IN A NEW UPPER RECEIVER & BARREL
The same applies from the previous paragraph with the additions of bolt carrier and upper receiver wear. The upper and bolt carrier become mating parts after some use and should not be shared between other uppers or rifles.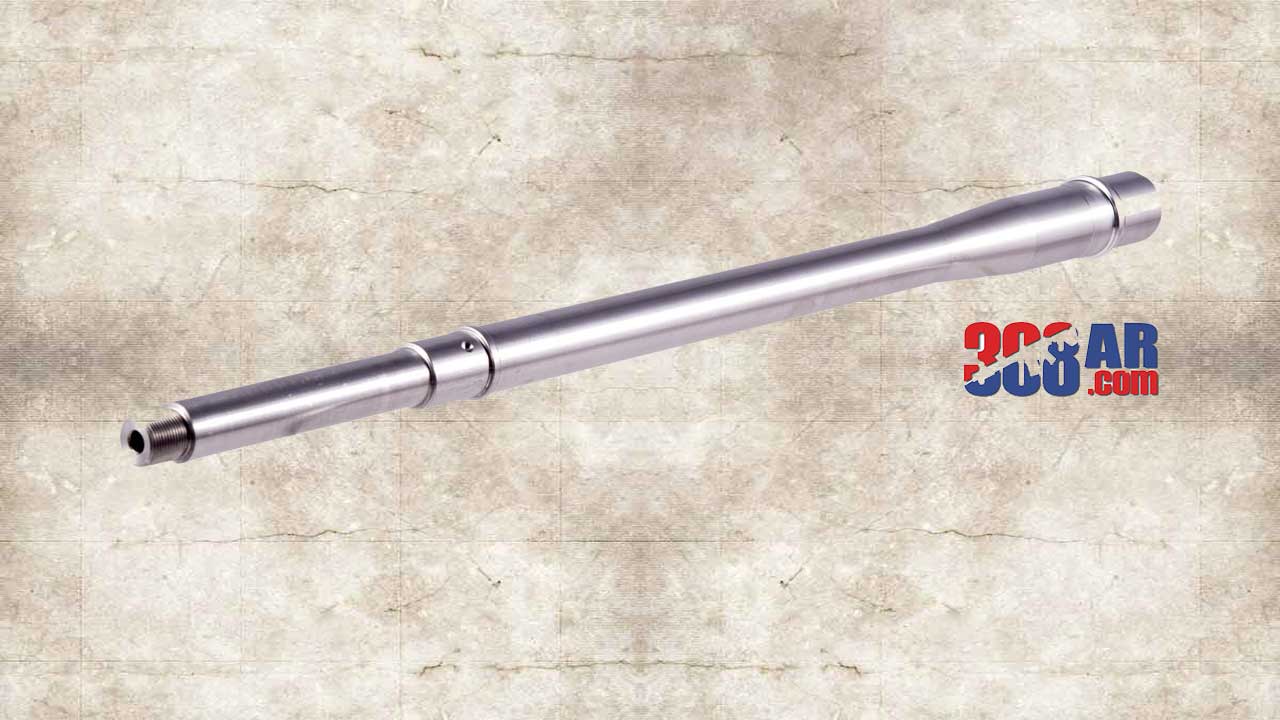 CHECK THE HEADSPACE!
We are firm believers in verifying proper headspace of the bolt and barrel. Yes it's a pain to perform but we feel that personal safety is worth the effort. If you do not want to buy the go no-go gages go to a gunsmith or if your barrel vendor offers headspacing with a new barrel send them your bolt. Some aftermarket barrel manufacturers and suppliers either include proper headspaced bolts with new barrels or offer them at an additional cost.
When it comes to rifle barrels they can often be separated into different classes of performance. The top level performers are what I refer to as "No Excuses Barrels". Lilja is one of the small handful of custom barrel manufactures producing these no excuses barrels for winning competitive shooters world wide. More importantly Lilja Rifle Barrels was named exclusive supplier for .30 caliber Mk13, Mod 7, and .50 caliber Mk15 barrels for the Navy SEALS. Lilja is now offering benchrest level performance 6.5 Creedmoor drop in barrels for 308 AR/AR308 shooters. They are available in 20″, 24″ fluted and unfluted. Barrels are also available in .260 and .308 Winchester.
read more