REMINGTON REMOVES R15 and R25 G2 from Product Lineup 2018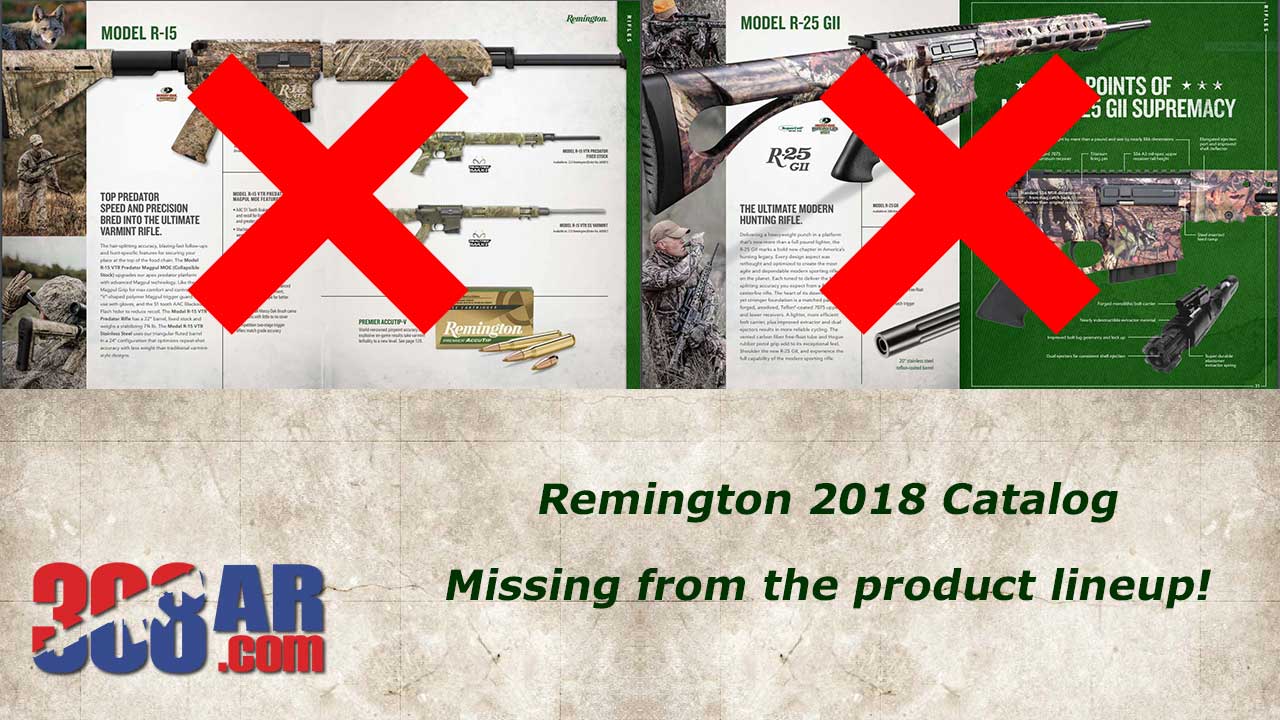 Where have the Remington AR Rifles gone? No R-15, No R-25 GII
So I was browsing the internet and happened across the Remington 2018 catalog. I noticed three omissions from the product lineup. The first is the Remington 700 Tactical chassis which is the Remington 700 MDT TAC21 rifle. This makes sense as Remington now has their own chassis rifle the 700 PCR (Precision Chassis Rifle).  No surprise there. What did surprise me was the lack of the R-15 the Remington version of an AR-15. More importantly to folks at 308ar.com was the 308 AR by way of the R-25 GII is also missing. No of course it's understood that DPMS covers both models and Bushmaster has the XM-15 and full size 308 XM-10.
In my view it's symbolically important that these semi-automatics be represented first hand by the name Remington. Remington is an old household name even among non shooters.  Any speculation on the reasoning?
The catalog is available here but availability has been spotty. I have made a reduced file size 40mb available below.