AR-10 308 AR Scope Selection Guide
.308 Scope Selection Guide
Find the Best 308 Scope for Your AR-10 and 308 AR Rifle
There used to be an expression to "budget as much on your rifle scope and scope mount as you spend on your rifle". While that still applies somewhat today don't take it as a hard-fast rule. Today there are many great 308 scope options under $1000. That said if you want the best scope money can buy and have the cash to buy it, go for it. Please don't shouldn't feel pressured to spend beyond your means to keep up with guys at the range or from pressure on a forum.
You Get What You Pay For With Scopes
Modern manufacturing methods have come a long way to improve the quality of low cost scopes but make no mistake there are substantial differences in most expensive scopes.
Construction Quality: Generally speaking expensive scopes are precisely manufactured optical devices inside and out
Glass: Expensive scopes typically have better glass that is clearer and brighter than cheap scopes. They also feature coatings to improve optical performance.
Light Gathering: 
Useable Magnification:
Precise Adjustments:
Repeatability:
Environmental Resistance:
Durability:
You might also be interested in our picks for the Top 5 AR-10 308 AR Scopes for 2018.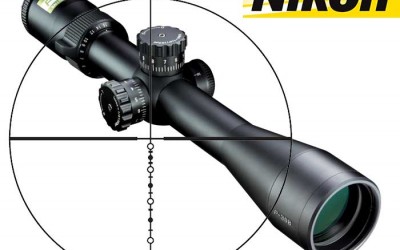 The Nikon M-308 series riflescopes have become one of the most popular 308 scopes for visitors of 308AR.com seeking the best value for their hard earned money.
NIKON M 308 4-16x42mm BDC 800 RIFLESCOPE Nikon part number 16463 represents Nikon's Precision AR Optic technology for heavier caliber rifles capable of long-range accuracy. A large magnification range combined with an oversize lens provides accurate shots with heavy caliber rifles in any conditions.
read more