Welcome to 308 AR
Dedicated to AR 308, Armalite AR-10, and 308 AR Semi-Automatic Rifles, Upgrades, Parts, and Accessories.
Visit the 308 AR Forum,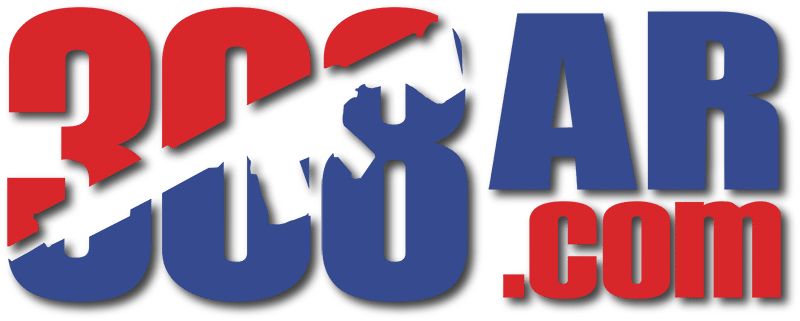 The Remington Defense R10 SA 308 16″ is built on the AR direct impingement rifle platform and chambered in the accurate and heavy hitting 7.62x51mm NATO/.308 Winchester cartridge. Both the upper and lower receivers are hard coat anodized to ensure a durable and non-reflective finish. The carbine length barrel is 16 inches long and has a 1:10" twist perfect for stabilizing heavy 174+ grain bullets, the ideal ammunition for a medium to long range tactical rifle. The muzzle is 5/8×24 tpi threaded, making it compatible with the vast majority of muzzle attachments for .308 Win barrels.
The handguard is Remington's RAHG design, with a top rail for optics and/or laser, then 7 other mountable surfaces with M-LOK style attachment points. The rifle features ambidextrous controls for the magazine release, bolt-release, and safety selector making this rifle a great option for left-handed shooters. The Remington Defense R10 SA 308 rifle features Magpul's MOE SL-S telescoping stock, which has 6 positions for adjusting to the ideal length of pull and has a generous cheek weld. One the most useful features of the SL-S are the two battery compartments built into the stock that are sealed with O-rings to ensure the compartments are waterproof up to 10 meters and at only 2.4 inches wide it's the narrowest storage stock on the market.
read more
AR-10 | 308 AR | DPMS 308 | AR 308 | DPMS GII
Learn to build an AR 308, AR-10, 308 AR Rifles! Learn the differences between the 308 AR, AR-10 AR-15 and AR 308 Rifles! Looking for the best 308 Scope for your AR-10, 308 AR, AR308 ? We can help you chose! Looking to buy an AR 308 AR-10 308 AR? Research here first! AR 10 Upper AR 10 Lower AR 308 Parts Tactical Upgrades, 6.5 Creedmoor AR