Welcome to 308AR.com
The Internets Leading AR-10 308 AR DPMS 308 Authority & Online Community
Dedicated to understanding and promoting AR 308, AR-10 and 308 AR Semi Automatic Rifles and related upgrades, parts and accessories.
Learn to build an AR 308, AR-10, 308 AR Rifles! Learn the differences between the 308 AR, AR-10 AR-15 and AR 308 Rifles!

Looking for the best 308 Scope for your AR-10, 308 AR, AR308 ? We can help you chose! Looking to buy an AR 308 AR-10 308 AR? Research here first! AR 10 Upper AR 10 Lower AR 308 Parts Tactical Upgrades, 6.5 Creedmoor AR
Help Wanted
Join the Forum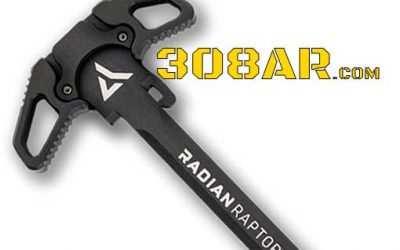 Radian Raptor™ 308 AR Ambidextrous Charging Handle by AXTS. The Raptor™ is truly revolutionary in design & function. From rapid palm "blading" or finger thumb charges of the weapon, the motion is fluid & fast from either strong or support side. Made in the USA from aircraft grade 7075 aluminum and milspec anodized.
read more