Welcome to 308AR.com The Internets Leading AR-10, 308 AR, DPMS 308, AR308, Authority & Online Community
Dedicated to understanding and promoting AR 308, AR-10 and 308 AR Semi Automatic Rifles and related upgrades, parts and accessories.
Learn to build an AR 308, AR-10, 308 AR Rifles! Learn the differences between the 308 AR, AR-10 AR-15 and AR 308 Rifles! Looking for the best 308 Scope for your AR-10, 308 AR, AR308 ? We can help you chose! Looking to buy an AR 308 AR-10 308 AR? Research here first! AR 10 Upper AR 10 Lower AR 308 Parts Tactical Upgrades, 6.5 Creedmoor AR
Help Wanted
Join the Forum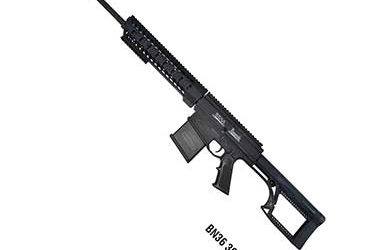 So maybe your in the market for a new semi automatic rifle but your bored with the .223/5.56 AR-15. You have an AR of every conceivable configuration, barrel length and color. Perhaps you have done the same with the AR in 308 or AR-10. Who knows maybe you like to be different, the cool guy at the gun range with the unusual collection of firearms, the shooter everyone talks about. Maybe just maybe you want to have the biggest baddest AR Rifle on the street. Enter the Noreen Assassin Rifle Lineup. If your looking for 25-06 AR, If your looking for a 30-06 AR, If you need a .270 AR, If you need a .300 win mag AR, if you need a 7mm mag AR the Noreen Assassin Rifle might be exactly what you looking for.
read more