308AR.com The Leading AR-10, 308 AR, DPMS 308, AR308, Authority & Online Community
Dedicated to understanding and promoting AR 308, AR-10 and 308 AR Semi Automatic Rifles and related upgrades, parts and accessories.
AR-10 | 308 AR | DPMS 308 | AR 308 | DPMS GII
Learn to build an AR 308, AR-10, 308 AR Rifle! Learn the differences between the 308 AR, AR-10 AR-15 and AR 308 Rifles! Looking for the best 308 Scope for your AR-10, 308 AR, AR308 ? We can help you chose! Looking to buy an AR 308 AR-10 308 AR? Research here first! AR 10 Upper AR 10 Lower AR 308 Parts Tactical Upgrades, 6.5 Creedmoor AR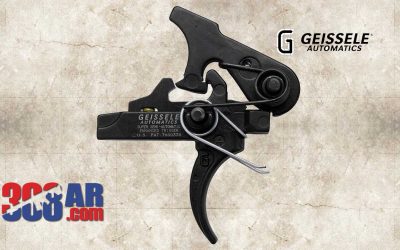 Improving over the Geissele SSA two stage combat trigger is the Geissele Super Semi-Automatic-Enhanced (SSA-E). The Geissele SSA-E offers an even lighter, 3½ lb. total pull weight, making it an excellent choice for precision Squad Designated Marksman type rifles where both accuracy and reliability are critical. First stage builds gradually to 2.3 lbs., followed by a 1.2 lb. second stage with a crisp, "candy cane-like" break. A semi-auto-only version of the Geissele full-auto combat trigger presently used in the U.S. Special Operations community.
read more